Combine Trips, Drive Less
Lowering your miles traveled by combining trips and staying local is one of the easiest ways to save time, money and emissions.  With a little planning you can combine activities like going shopping and to the gym and save!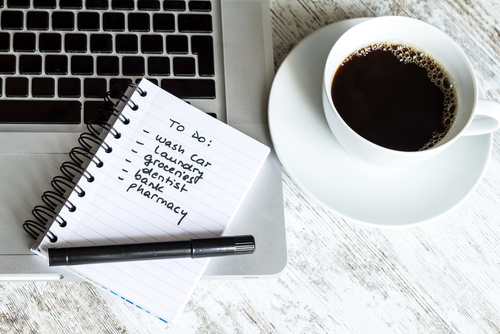 Combining trips and staying local is one of the easiest ways to reduce your driving miles.  All it takes is a bit of planning.  In fact, this free, easy action can save you a lot of time and money!  And, since gas vehicles are generally the single largest impact we have on climate emissions, it is a great way to have a positive impact.
In the US more than half of all trips are social, recreational, shopping or family/personal errands—the types of trips that can be more easily combined than commutes or vacations.  With a bit of planning, it is often easy to find ways to combine errands to significantly reduce travel.  This saves time, reduces your fuel and vehicle maintenance costs, and lowers your climate impact.
Also, staying local is another great way to reduce your driving miles.  You may find that checking out the corner store or new local restaurant is just as fun as driving farther away.  And you will have the extra travel time saved to find something fun to add in!  Movie, ice cream, walk in the park… the possibilities are endless.
With a little bit of planning, you can save yourself some serious time and reduce your emissions!  Here are a few tips:
Make a list and plan a route.  Take a few minutes and think about all the errands you need to run.  Make a list and see if you can combine trips, or combine them with your commute and stop at the shops on your way home.  You can use a GPS or online map to map out the shortest route between stops.  Also, leave your grocery list by the door to make sure you remember what you need and avoid multiple trips for forgotten items.
Check in with family or housemates.  Ask your family and housemates if they need anything from the store before you start your errands.  This act of kindness will be greatly appreciated and will save them a trip, reducing their carbon emissions.  Post a list of errands by the door or on the fridge so everyone can add to the list and save time!
Walk or bike when you can.  Many errands are very close to home or very close to each other.  For errands close to home, walk or bike if possible.  For errands close to each other, park once and walk instead of moving your car.  This will not only reduce your fuel costs and your impact but is a healthy addition to your day!  Walking or biking is one of the best forms of exercise.  Be sure to bike safely and enjoy the fresh air!
  Another way to reduce your vehicle miles traveled is to consider staying local. The next time you are thinking of driving over an hour into the city for dinner or a few hours to that new hiking spot you wanted to check out, think about whether there is an interesting destination closer to home.  Check out that new restaurant down the street or take a walk through the neighborhood.
Replacing longer trips with just a few of these local excursions can actually really help ease your impact as we transition to clean renewable energy!  Until you are ready to switch to green electricity and get that electric car, gas powered miles have a serious impact.  And you may find checking out the corner store or new local restaurant is just as fun as driving farther away.
Driving Electric...  Speaking of electric vehicles, did you know they are fun to drive?  And they generally save $800 - $1,000+ per year on fuel and maintenance.  Ranges are now over 200 miles for some models making them viable for most daily driving habits.  Just think—save money, fun to drive and no oil changes.  Check out the Buy or Lease an EV action to learn more!